Prior to your first day:
You'll receive an email from Workday, our HR system, where we maintain all your information. This is where you'll complete your onboarding tasks. When you log in to Workday, you'll have pending items in your inbox. If you are having any difficulty logging in to Workday, please email workday-support@hubspot.com.
Payroll Timeline
Canada Payroll runs on a biweekly schedule for all salary and hourly employees. Below you can find our full payroll schedule.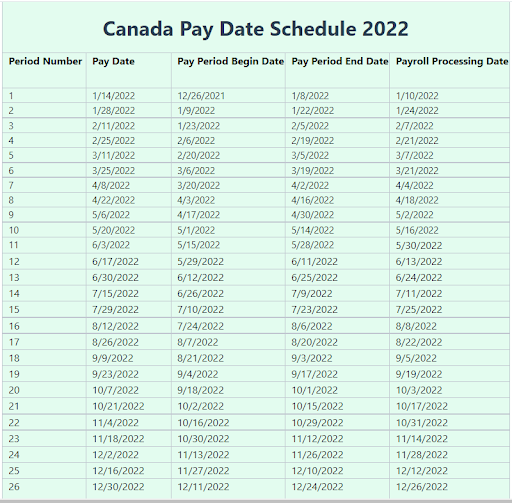 How is my salary calculated?
Your non-exempt salary = Annual Salary /26
Hourly rate = (Total Weekly Compensation) / # Hours Worked That two week period.
Overtime Pay= [(Hourly rate)*1.5]*(overtime hours worked)

Over 44 reg hours in Ontario before overtime rate is applied
Over 40 reg hours in Quebec before overtime rate is applied
If you have an questions please reach out to payroll as guided below,
Prior to your start date please email payroll@hubspot.com

After your start date please raise a ticket on HelpSpot. (We will show you how to do this on your first day)
Workday Tasks
Workday Tasks
Personal Information: Address
Please ensure that your primary address on file is accurate. Your primary address is used to determine your residency for tax purposes.
Complete TD1 in Workday.. The way you fill out this form determines how much tax HubSpot will withhold from your paycheck.
(*As an employer, we can not provide tax advice to our employees. Should you have any questions regarding tax impact, we advise you to work with a tax professional.)
To ensure that you are set up to receive direct deposit, add a bank account in Workday. Please be sure to make an election for all payroll deposits. Please find instructions here on where to make that change.
Do you have questions for our team?
We are here to help and would love to hear from you! Click the button below to chat with our incredible HR team.